Ekaterina Vinnikova is a graduate of the Law Faculty of the Belarusian State University. Her speech at the graduation ceremony caused a storm of applause

A graduate of the Law Faculty of the BSU Ekaterina Vinnikova, during the presentation of diplomas, recalled the political prisoner, lawyer Maxim Znak, as well as the dismissed teachers Elena Laevskaya and Elena Basalai.

"I would like to say thank you to those who could really teach a lot. Namely, the professors of the Law faculty of the BSU, who are present here in the hall, as well as those who, unfortunately, are not here today. Teachers by vocation. Low bow to Elena Vladimirovna Laevskaya, Ekaterina Viktorovna Novikova, Alexei Ivanovich Sakharchuk, Elena Ivanovna Basalai, Maxim Alexandrovich Znak. Thank you for showing by your example whom a lawyer should be and what the law is! "

From the stage, the girl wished to "love and defend the right with honor and dignity of a real lawyer, regardless of the difficulties that are and will be" and remembered the statement of Victor Hugo: "for me it does not matter which side is the strongest; what matters is which side is right".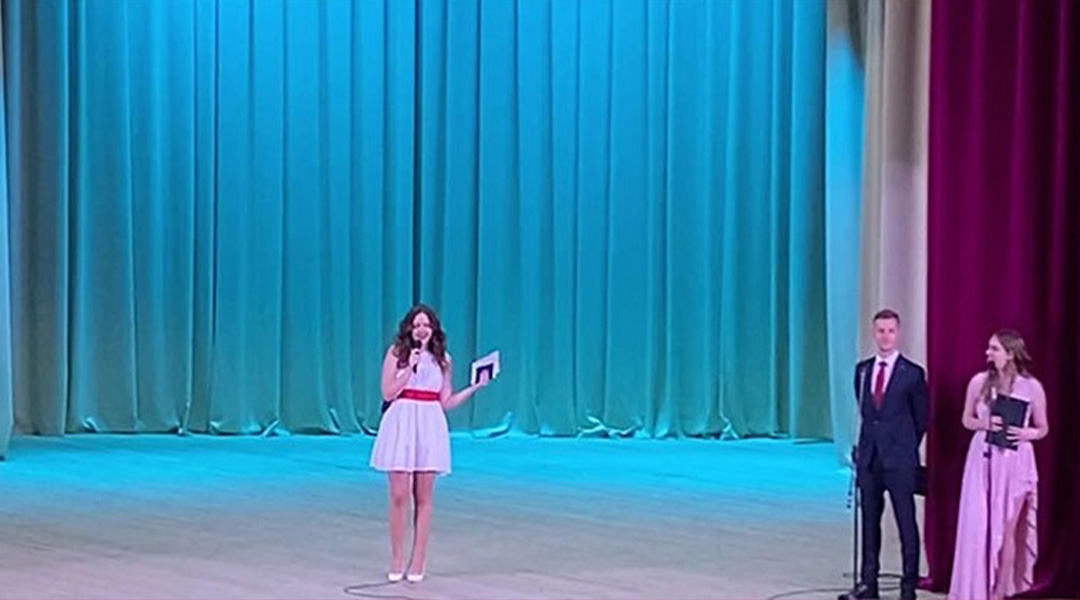 The speech of the graduate caused a storm of applause. This move is very daring given how the terrorist regime of Lukashenka suppresses any point of view that differs from the point of view of the authorities. A huge number of students were also repressed.

On July 1, it became known that Ekaterina was detained, her hostel room was searched and a laptop was seized. On July 2, the Leninsky District Court of Minsk sentenced Ekaterina with 15 days of administrative arrest for "illegal picketing".

On July 4, it was reported that the most uncomfortable conditions are being created for Ekaterina in the temporary detention center: the mattress was taken away, it is cold in the cell, the light is constantly on, the radio plays at night.

The human rights organization Amnesty International has published a press release dedicated to Ekaterina Vinnikova. "Amnesty International calls for the immediate release of a Belarusian student who was sentenced to 15 days after her graduation speech, in which she mentioned her former teachers and graduates who were subjected to repression for supporting peaceful protests in the country"