Ksenia Lutskina is a journalist. Until August 2020, Ksenia worked for Belteleradiocompany. After the elections, she joined the strike of the holding's employees, and then left her position as a correspondent of Belarus 2 TV channel and joined the Coordination Council
Ksenia worked for many years on state television. But when the presidential election campaign began the questions for her favorite TV channel arose. At the end of August she resigned from the TV station.

"The first wake-up call was the dismissal of Denis Dudinsky for an ordinary Instagram post. And then everything went on as usual. Ksenia compared what was happening outside the window to what was being shown on the news on her home channel. The difference was crucial.
She did not want to quit her job right away, she wanted to work honestly. She wanted to show events as they were. Ksenia was ready to go with a camera crew to the marches and cover the events. Not one-sidedly, but with the opinions of everyone — protesters, officials, law enforcement officers.

We were told that Main Stream would show an honest picture of events on August 17, 2020. But in the end it turned out that the main state channel did not need such news. When it came to the point of no return, Ksenia quit"., — told a former colleague.

Ksenia later said that, together with other dismissed journalists, they planned to create "alternative television" on YouTube. The project was developed with the participation of the Press Club Academy, among others. The first programs were recorded, and the launch was to take place in January.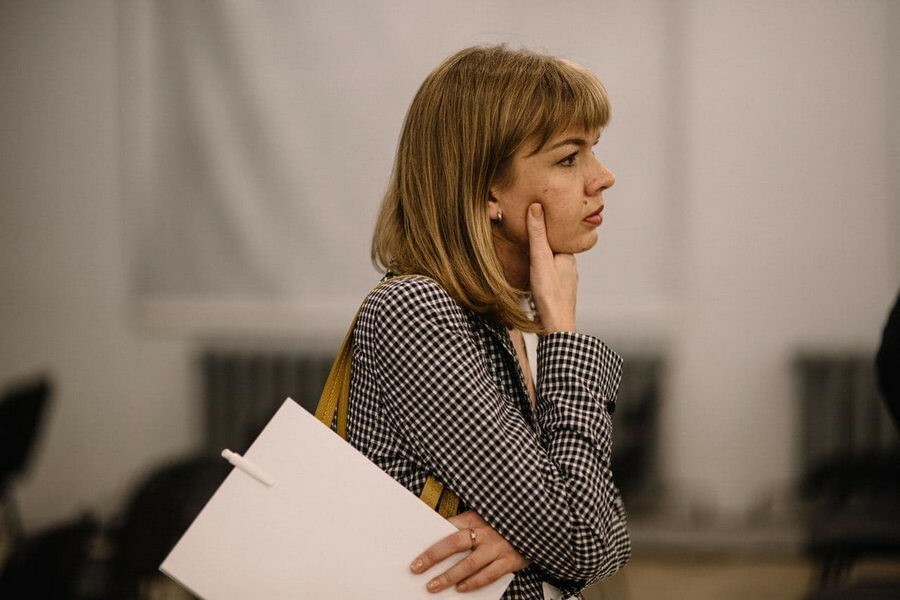 Ksenia was detained on December 22, 2020 in Minsk when she went shopping. Ksenia's home was searched for four hours. Her computer, phone, flashcards and documents were seized. They confiscated equipment and documents. Everything was happening in front of her 11-year-old son Matvei. On December 31, it became known that Ksenia Lutskina was charged under Part 2 of Article 243 of the Criminal Code — the evasion of taxes and fees on a large scale.

In July-August 2021, some political prisoners in Belarus began to receive letters offering to write an letter of clemency for subsequent release from prison. Ksenia Lutskina guided by principles refused to write a petition, despite the fact that she had an 11-year-old son and her health had deteriorated.

Ksenia has been held in the detention center in Minsk for more than 8 months and is recognized as a political prisoner.