The actions of the terrorist regime of Lukashenka rarely lend themselves to common sense. This is clearly seen in the criminal sentences that have been handed down over the past year. We want to tell you about some of these cases.

The inscription on the asphalt "We will not forget". Maxim Pavlyushik and Maria Bobovich wrote with paint on the asphalt "We will not forget!" not far from the place where protester Alexander Taraykovsky was killed. The state prosecution considered the inscription "cynical, insulting the feelings of citizens, demonstrating disregard for moral values, aimed at harming public order and public morality". Result: Maxim — 2 years of imprisonment, Maria — 1.5 years of "home chemistry".


The breakdown of the balaclava from the riot policeman. Natalia Hershe was detained on September 19 at the women's peace march. She was accused of pulling off a balaclava from a riot policeman, thereby "ruining the equipment and causing bodily injuries." Result: 2.5 years of imprisonment.


The inscription on the shields of the security forces. Sofia Malashevich was detained on September 6. According to the prosecution, she "put vulgar inscriptions on the protective boards, acted with exceptional cynicism, showed contempt for the moral values of society, and also wanted to present Lukashenka in a humiliating position in the eyes of the public." Result: 2 years of imprisonment.


Reworking of one line from the anthem. Music teacher Anna Vazhnik was detained in April for posting a modified verse of the anthem on Twitter, changing the first line in it. Anna replaced the line "We are Belarusians, peaceful people" with "We are extremists, peaceful people". According to the charge, she committed mockery of the anthem of the Republic of Belarus. Result: 1.5 years of "home chemistry".


Refusal to rent an apartment. Olga Sineleva was accused of refusing to rent an apartment to assistant prosecutor Alina Kasyanik because of her position. For this, Olga was charged with "violating the equality of citizens" in the framework of a criminal case. Result: 2 years of "home chemistry".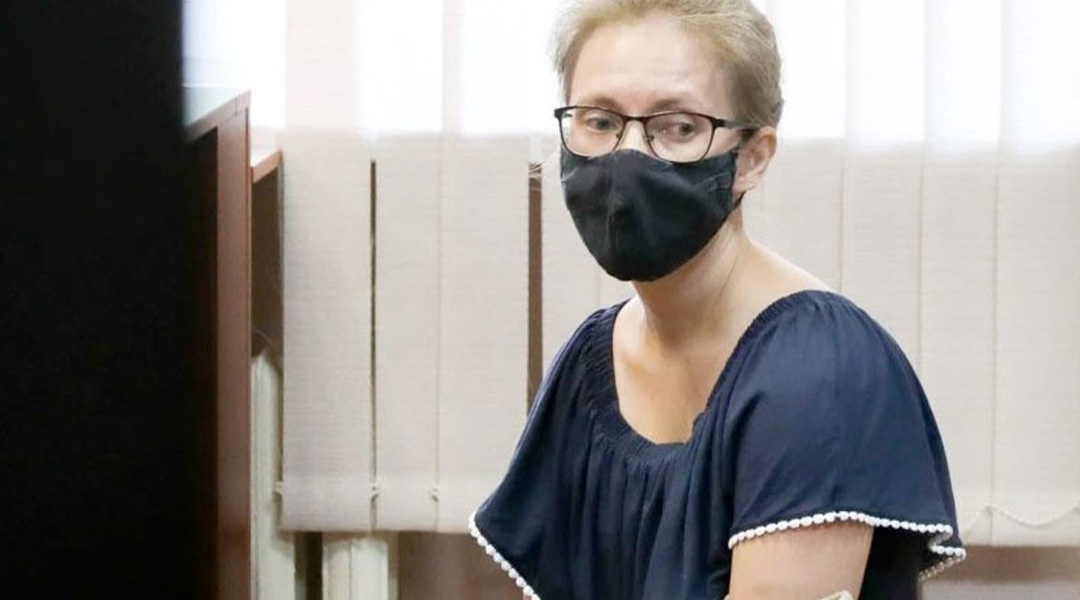 Discuss in social networks:
Facebook | Instagram | Telegram | Twitter