Lawyer: during the interrogations Olga Zolotar stated three times that she had been tortured, her hands and neck were bruised

Source: TUT.BY

Olga Zolotar, mother of five children from Zhdanovichy, was detained on 18 March. For the third week she has been under arrest, now she is in the detention centre on Volodarskogo street. According to TUT. BY, during interrogations Olga stated that on the day of her detention physical force was used against her. Her lawyers saw bruises on her arms, neck and buttocks.

Olga Zolotar was detained on March 18 on the Minsk beltway (MKAD) when she was taking her 10-year-old daughter to a music school. The detention was carried out by the officers of General Directorate for Combating Organized Crime of the Ministry of Internal Affairs, who conducted a search in the house on that day. Then she was taken to the office in Revolutionary Street in Minsk, where, according to Olga, physical force was used against her, her lawyer Andrei Mochalov told TUT.BY.

— During her interrogations, Olga thrice pointed to the facts of torture. In the General Directorate for Combating Organized Crime she was demanded to unblock her devices and hand over all the information about her. She decided to use her right not to testify against herself. After that, my client told me, they beat her on the back of her head and buttocks, dislocated her arms, and pressed her head to the ground. When we met her she had numerous injuries, bruises on her arms and neck, bruises on her buttocks.

According to Andrei Mochalov, he filed a petition to call a forensic expert to register the injuries on Olga Zolotar's body. So far, according to his information, the expert has not met with his client.

— We also wrote a petition to the investigator to conduct an examination and to record the injuries in a document. This was also not done. I think there is an attempt to conceal the traces of torture.

On March 26 Olga Zolotar was charged. She was accused of creating an extremist formation — allegedly she coordinated the local protest activity through a Telegram chat "Zhdanovichy 2020 — fans of Victor Tsoi". The chat room has just over 600 members. After Olga's detention it continued to be updated.

Olga completely denies her guilt, says the lawyer.

On March 31 the court of Partyzanski district of Minsk considered an appeal against the detention order, but rejected it.

On April 2, human rights activists recognized Olga Zolotar as a political prisoner.

In August 2020, Olga Zolotar was an election observer, after August 9 she volunteered in the camp near the Okrestina detention centre. In autumn 2020, she was charged with drinking tea in one of the courtyards of Zhdanovichy. Then the court imposed a fine on her. On January 28, 2021 she was detained for disorderly conduct, which consisted in washing the black paint from the repainted mural of Pavel Latushka together with a neighbour. The case was never tried, the human rights organisation "Viasna" specifies. The next time Olga Zolotar was detained just three days later when she was waiting for her friend near the Centralny department store. Then Olga spent several days in an isolation cell at Okrestina.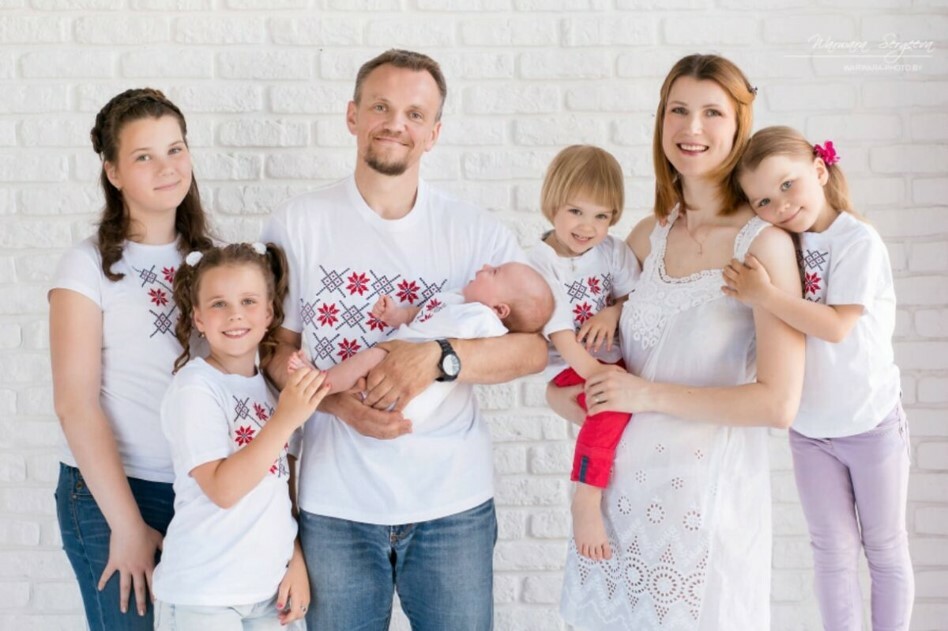 On 18 March her husband Siarhei Gankevich was detained for unauthorized picketing: he allegedly hung a white-red-white flag in the window of his house at lunch time. In the evening he was summoned to the police station and detained. The next day he was sentenced to 10 days of arrest under Article 24.23 of the Administrative Code.

As the Ministry of Internal Affairs later reported, a criminal case was brought against Olga Zolotar "for active protest activity". It was not specified under what article. According to the police, the woman was an administrator of a local chat and organized unsanctioned public events, "so-called tea-parties, walks and concerts" since last summer.

Olga Zolotar lives in Zhdanovichi, together with her husband she raises five children from 4 to 17 years old.