Four volunteers of the "A Country to Live in" Foundation were charged with financing the activities of an extremist formation. In fact, they were collecting packages for the political prisoners.

Marina Dubrovskaya, Anton Stashevski, Yulia Syrykh and Tatsiana Ostrovskaya were detained in Minsk on 9 July during a "large-scale KGB sweep operation against radicals". These people were imprisoned not for their crimes, but for their willingness and ability to help political prisoners.

Volunteers of the "A Country to Live in" Foundation didn't do anything illegal, they just took food from caring Belarusians and formed packages for political prisoners. Last month only, brave volunteers transferred 2.8 tons of food to 113 political prisoners.

On 12 July it became known that 4 volunteers were charged under Article 361−2 of the Criminal Code of the Republic of Belarus — financing of an extremist formation. They face up to six years in prison.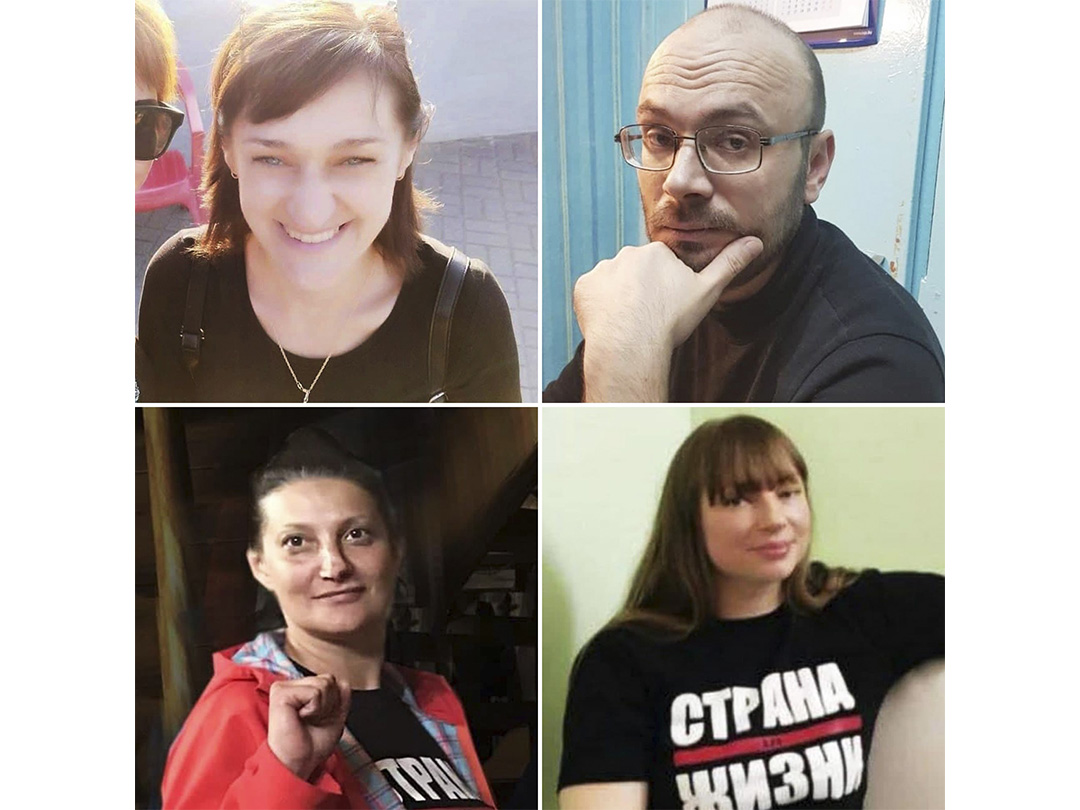 Svetlana Tsikhanouskaya supported volunteers and activists who face repression:
- "You all know that the "A Country to Live in" team is incredibly important to me because these are the people who continue the work of my husband, Sergey Tsikhanousky. I thank them for that and enjoy every new project they have succeed in. But it became known that volunteers Anton Stashevski, Yulia Syrykh, Marina Dubrovskaya, and Tatyana Ostrovskaya were charged with financing extremism. I know very well that all these people did was to collect and deliver packages to political prisoners. And just for that they - like hundreds of volunteers in Belarus - turned out to be in a situation where they needed support themselves. Please disseminate the information about them, write them a letter, arrange a handover. Help the activists as they have been helping all of us for over a year now."

At the moment the volunteers are in the pre-trial detention in Minsk, their arrest has been extended for 2 months.

A massive attack on civil society continues in Belarus.